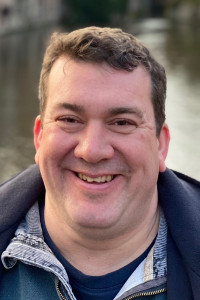 Joseph Appleby
Vice Chair of Governors, Chair of Resources Committee, Appointed Trustee
---
Joseph was educated locally at Seaford College in Petworth, before completing a degree at the University of Plymouth, then returning back to West Sussex to start his career at Langmead Farms.  He is now Managing Director of his family business in Southampton, Botley Mills, which manages numerous commercial tenants and has a variety of different retail interests.
Their youngest son Oliver has been at CFS since its inception in 2013 and they were able to bring their other son, Thomas, to CFS as the school opened more years.  Oliver now is in Secondary and Thomas has moved on to Sixth Form College, so as a family we have seen all sides of the school.
Joseph had a traditional boarding school upbringing and feels many of the qualities he enjoyed can be adopted by the CFS's flexibility.  He strongly believes that our ethos and message of Nurture, Challenge and Inspire echoes through every aspect of the School and that the qualities that CFS instils in our children will best prepare them for the challenges they will meet in a very demanding world.
Joseph's email address is jappleby@chichesterfreeschool.org.uk