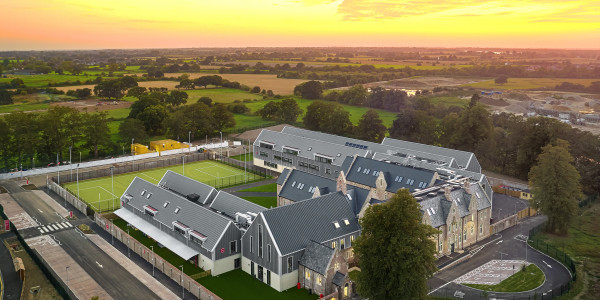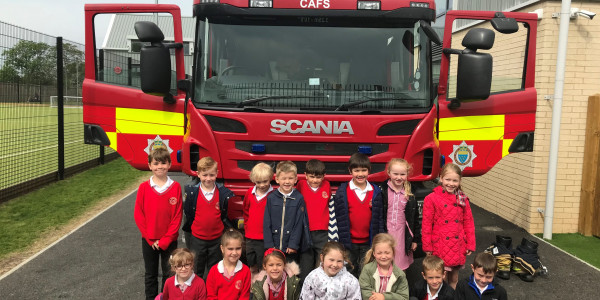 Who are we?
We are a group of parents, teachers, education professionals and volunteers from Chichester, Bognor Regis and the surrounding areas who are passionate about opening a new school.
Our supporters include teachers and parents from existing schools in a wide area around Chichester, who want to transform educational standards and offer more choice.
Chichester Free School welcomes all children aged 4-18, from Chichester and the surrounding areas, regardless of faith, academic ability, gender, background or race. We believe that none of these should be a barrier to a child receiving an excellent education or achieving their full potential.
'Nurture. Challenge. Inspire' is the school's motto and we have this at the very heart of everything that we do. The school's ethos is also built around the four cardinal virtues of Wisdom, Temperance, Courage and Justice, the last three being the names of our school terms. These important qualities are encouraged in all of the students and are woven into the curriculum and extra-curricular activities to build resilience and prepare our students for life after school.
What is a Free School?
Free Schools are all inclusive and state-funded and set up in response to demand from local communities.
The most important element of a great education is the quality of teaching and learning and Free Schools will enable excellent teachers and school staff to work together to create new schools, offering greater choice to local communities and improve opportunities for all children.
It is our intention to work with the Local Authority and other external agencies to ensure the best quality education for your children.
Our approach to education
When children leave Chichester Free School, we want them to:
want to be the best they can be, striving for high standards in all that they do;
have excellent thinking skills, general knowledge, common sense and personal endeavour;
know what it's like to succeed and achieve;
have outstanding communication skills;
be independent, confident, hardworking and ambitious, regardless of background;
have a passion for learning;
have benefited from a wide and rich range of educational and cultural experiences;
be prepared for and wanting to take an active part in their community; and
know all the options which are available to them and with a plan to progress to the next stage in their life.
Our curriculum
Chichester Free School will provide your child with the foundations for a successful and happy life. With effective strategies in place to ensure your child's individual progress, they will acquire and develop the essential knowledge, attitudes, values and personal skills that come from working within a flexible, broad and balanced curriculum.
The school intends for all its pupils to leave school with the confidence in knowing that they are excellent communicators in English as well as being conversant in at least one foreign language. They will also be able to apply essential maths knowledge and skills to the relevant areas of their lives all with the expectation that they will continue to take responsible steps towards an aspiring future.
Children will be encouraged towards leadership, taking responsibility and making decisions. They will develop a life-long enthusiasm for learning and personal achievement. Our pupils will be provided with the opportunities to acquire expertise in subject disciplines as well as developing their communication, critical thinking and leadership skills.
School Years
The school accommodation will consist of four distinct sections: the KS1, KS2, Senior and Sixth Form and they will be exclusive, age appropriate learning environments for our pupils. We are mindful of the wide-ranging age groups within the school and all their differing needs, therefore the school building and play areas will be separated geographically and designed with safety in mind.
Finally, pupils of differing ages will be encouraged to work together from time to time for whole school events, for example assemblies, theatre productions and charity fun days to reflect our school ethos and our flexible curriculum model.
KS1 (Foundation Stage, Year 1 and Year 2)
The principles of the Foundation Stage curriculum will underpin work in KS1, where pupils will be nurtured and introduced to the world of learning in fun and exciting ways.
KS2 (Year 3 to Year 6)
On entering KS2, Literacy and Numeracy will be the curriculum focus within a broader range of subjects including Humanities, Science, a Modern Foreign Language, Art, Drama, Music and Physical Education, all of which will be embedded into the curriculum in an exciting, creative and stimulating way.
Senior School (Year 7 to Year 11)
Pupils will be offered a range of subjects which will lead to the traditional study of GCSEs and IGCSEs. Pupils will work towards achieving the English Baccalaureate at 16.
Sixth Form (Year 12 to Year 13)
Pupils will be offered an academic programme of A Level study where the emphasis will be on high academic attainment, independent study and preparation for exam success
Special Educational Needs Team
Our Assistant Head/SENCO is Mrs Halton and she can be contact on 01243 792690.  Chichester Free School will meet the educational needs of all its pupils which will include high quality provision for children with different needs. Chichester Free School will be a relatively small school because we want to know each child. We will recruit an experienced and highly qualified SEN team who will work together with families and external support agencies to help identify a child's current educational need to provide the essential teaching for every child who requires extra intervention, whether that is to support them or to stretch them, so that every child reaches their full potential.
The importance of pastoral care
There will be a strong pastoral structure where your child will be supported by their tutor and Head of Year, House Champions as well as Sixth Form students. This will provide the opportunity for your child to enjoy the sense of family, gained from belonging to a house including inter-house events and competitions. The strong emphasis on pastoral care will also enable your child to develop a sense of responsibility and mutual respect for the wider community.
Where is the school located?
The school is located on the Hunston Road in a former Carmelite Convent that has been restored and made into a state-of-the-art teaching facility.