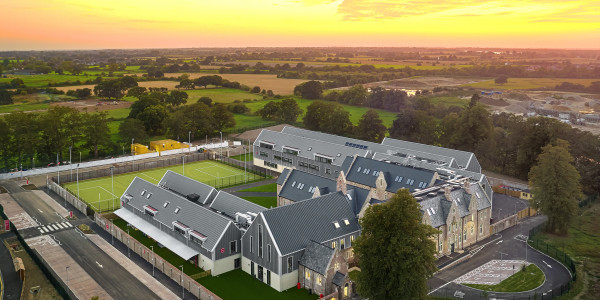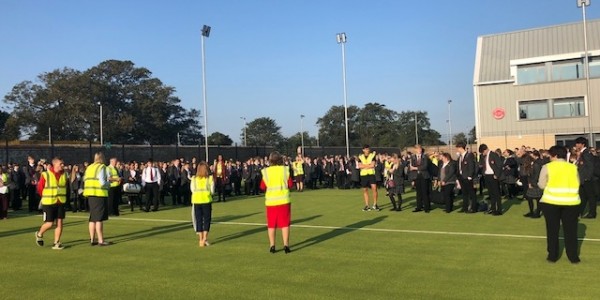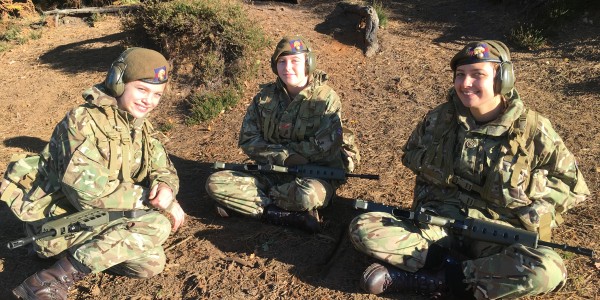 Careers
At CFS we believe it is never too early to start thinking about your career, and as a result of this, we work across all Key Stages in promoting positive experiences, using engaging materials and considered conversations, to bring to life the array of career opportunities that there is out there.  
We are fully committed to ensuring pupils have access to impartial careers advice and have access to employers who can help students consider their future options. To help us do this effectively, we link our careers guidance to the Gatsby Benchmarks which have been explicitly referenced throughout the DfE's Careers Strategy (December 2017) and the Statutory Guidance for Careers (January 2018, Careers guidance and access for education and training providers).  Attached here is our Application for Provider Access document.
The 8 benchmarks are outlined below:
1. A stable careers programme 
2. Learning from career and labour market information 
3. Addressing the needs of each pupil 
4. Linking curriculum learning to careers 
5. Encounters with employers and employees 
6. Experiences of workplaces 
7. Encounters with further and higher education 
8. Personal guidance
Our full careers guidance statement can be found by following this link: 
In addition to the in-school guidance from teachers and tutors, the school has signed up to the Unifrog online careers package. Pupils are given a log in, can search thousands of careers and the qualifications needed for each one. It also enables interrogation of Post 16 and Post 18 destinations so that pupils become inspired by their possible futures. Unifrog is the global market leader in allowing pupils to compare every undergraduate university course in the UK, also allowing comparisons of Higher/Further Education settings alongside the most comprehensive list of apprenticeships available around the country.  
In addition to this, CFS is in partnership with Coast 2 Capital, the local Enterprise Coordinator supporting schools within the Chichester and Arun region. A Enterprise Advisor has been appointed by the school to help drive forward relationships with local industry and close in on helping secure the coveted Gatsby Benchmarks. The Senior Leadership team is fully committed to improving the profile of careers work within the school. 
Primary
The different types of jobs that people do is discussed at least once a year within the curriculum of each year group, often being part of assemblies and PSHE time. In Key Stage 1, pupils have a 'workday' where local employees come into school and talk about what they do. There is an annual visit from the fire brigade for Year 1 and external visits to a variety of locations where careers discussions are part of their experience.  
Year 7 - 10
In-school careers advice is a strong part of our Tutor Time and PSHE curriculum. Tutors deliver PSHE each fortnight to their specific year group and a focus on Careers is integrated amongst the teaching of other Statutory guidance.  Pupils have regular assemblies where Careers guidance is thread into the mix of other topical issues discussed. Some assemblies are taken by outside speakers from our local community who talk with the pupils about what they do, the things they enjoy about the job and how they got there. Each pupil in Secondary has been assigned a login to Unifrog and the work that they do is recorded for CV and college applications further up the school. Amongst other things, pupils in: 
Year 7 complete a light-hearted job quiz, built around whether they like being in specific situations. This indicates a simple characteristic type and therefore potential careers based upon their responses.  

Year 8 complete an interest's quiz on Unifrog which gives further guidance towards specific GCSE/A Level pathways that might require early consideration. 

Year 9 complete a full personality quiz on Unifrog which highlights potential careers pertinent to them. Time is given to pupils to explore those careers and what subjects/courses might be needed beyond Key Stage 4 to get there. Year 9 will also take part in a 'Day at Work' experience which will form part of their Unifrog experience. 

Year 10 begin to engage with local employees through a 'Work Experience Week' during Courage Term. This experience requires pupils to complete a reflective booklet and participate in a mock interview. Pupils also have some time meeting with a Careers Adviser (external where possible) to discuss potential career pathways in an impartial way. Unifrog is used to track these conversations and help pupils begin to explore life beyond CFS.
Year 11
Year 11 pupils follow an Enrichment programme based around the VESPA core principals of Vision, Effort, Systems, Practice and Attitude. Careers and life skills are very much at the forefront of this programme. Pupils continue to use Unifrog to explore future Career, University and Apprenticeship options, capturing key interactions and experiences to aid CV and personal statement writing. Pupils partake in local 'Options' events put on by 'What Next Sussex?' as part of the My Choices bank of careers resources to name but a few. Where possible, pupils are encouraged to attend STEM events and open days/evenings for local establishments.  
Government Advice:
https://assets.publishing.service.gov.uk/government/uploads/system/uploads/attachment_data/file/748474/181008_schools_statutory_guidance_final.pdf