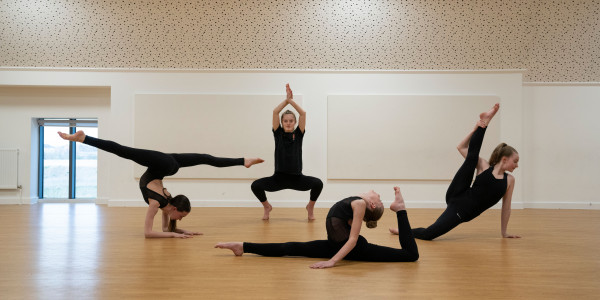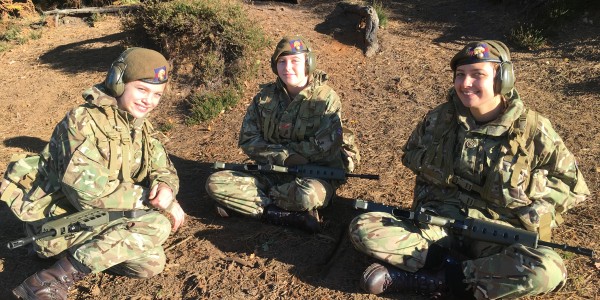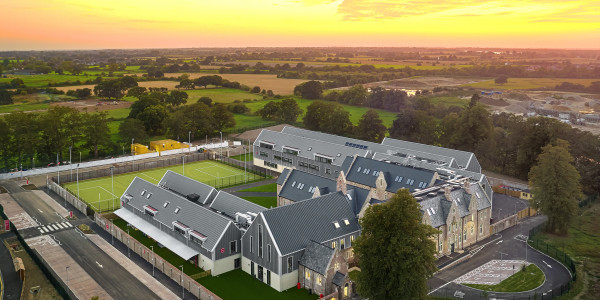 Your child has the option of purchasing meals from our catering providers Edwards & Ward on site in one of our dining halls.
You will need to be registered on ParentPay if your child wishes to purchase any items in the School's dining halls.  Your child will NOT be able to purchase items in the dining halls without sufficient credit on their account and they will NOT be able to pay for items using cash or cheque at the time of purchase.
The meal function on ParentPay has been activated.  You can purchase meal credit by logging onto your ParentPay account and clicking on the 'pay for 'child's name' meals'.  You can add an amount between £2 and £250 and pay using your debit/credit card.  Once you have paid for meal credit, you will see a 'Dinner money balance' next to the child's name.  Please note, if you have more than one child at CFS, you will need to purchase credit for EACH of your children for them to be able to purchase meal items.
The School's caterers Edwards & Ward will be operating a three-week menu cycle for meals, which runs from week commencing 2nd September to October half term.
Primary Children
Primary children will only access the dining hall during lunch time, where there will be a choice of three meal items. The three-week menu cycle for Primary is below:
Reception, Year 1 and Year 2
Children who fall into these year groups will continue to receive a free school meal under the Government's Universal Infant Free School Meal (UiFSM) programme. Parents will NOT have the option to purchase meal credit for these children on ParentPay.
If your child is returning to school in Year 3, you will now need to pay for meals for your child.  If you think your child maybe eligible for Free School Meals, please ensure you apply in time for when they are going into Year 3.  To check your eligibility, please click on the link here.
Years 3, 4, 5 & 6
All meals have a value of £2.30. So, if you want to add 10 days' meal credit to your child's account, then it will cost £23.
You do NOT need to book meals for specific days and there is flexibility for you to provide your child with a packed lunch on any day if you wish. The meal will only be charged to your ParentPay account on the day that your child takes it.
Primary children taking meals will be checked and logged by school staff in the dining hall. If your child is not in school (ill or on a trip for example) you do NOT need to let the catering company know.
Secondary Students
Secondary students will have access to the dining hall at break and at lunch time and will have the flexibility to purchase a variety of items including hot and cold meal deals as well as snack items and breakfast (at break time). The three-week menu cycle for Secondary and an example of the additional items with price tariff can be found below:
To avoid students spending large dinner money balances, the school has set a daily spending limit for each child of £8.
Dietary Requests
If your child has any medical dietary requests (medical evidence will need to be provided), please complete this form (if you have not already done so) and send directly to the Edwards & Ward email stated on the form. Please do NOT send this form to the school. This will allow Edwards and Ward to accommodate your child's needs.
Current Free School Meals (FSM) Children
If your child is currently entitled to Free School Meals, then they will receive a meal up to the daily allowance of £2.30. Parents of primary children entitled to FSM will not have the option of purchasing extra meal credit for your child. Parents of secondary children entitled to FSM can purchase extra meal credit if you wish your child to purchase additional items such as snacks. The £2.30 free meal daily amount cannot be rolled over to another day.
To check if you child is eligible for Free School Meals, click on the link here.
If you have not yet activated your ParentPay account
You will receive an activation letter for your child within the first week of them joining CFS.  If you have not received/misplaced this letter, then please contact the school on: finance@chichesterfreeschool.org.uk and we will resend you the activation details.
If you do not have a debit/credit card
Please contact the school office so that we can issue you with an individual letter to enable you to pay with cash at your local PayPoint shop. The School will NOT be able to accept cash or cheque for school meals.
If your child does not meet the eligibility criteria for receiving free school meals OR your child does not have sufficient meal credit on their ParentPay account, then you will need to provide your child with a packed lunch.
Packed lunches
At Chichester Free School a lunchbox should ideally contain one of each of the following:
Bread/Cereal - such as wraps; sandwiches; cold pasta; breadsticks and rice cakes.
Meat/Fish and Alternatives - such as ham; tuna; eggs or houmous.
Milk/Dairy - such as cheese spread/slices/cubes, hard boiled eggs, low sugar yoghurt.
Fruit and Vegetables – such as fresh or dried fruits, vegetable sticks, salad in wraps.
A treat if you wish - such as a small slice of cake or a biscuit.
Drink – water or squash
No nuts or fizzy/energy drinks
If you have any queries regarding the meal function on ParentPay (including increasing/decreasing your child's daily spending limit; credits and refunds), please contact Edwards and Ward (our new Catering Providers) directly on chichesterfree@edwardsandward.co.uk.  The School's Finance Office is not able to access any money which you have paid and allocated as meals.
Please do not hesitate to contact the Finance Office if you have any queries or need any other assistance setting up your ParentPay account.