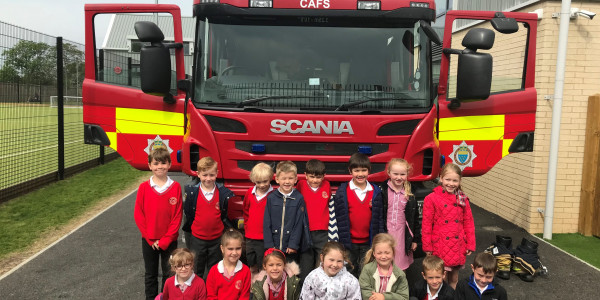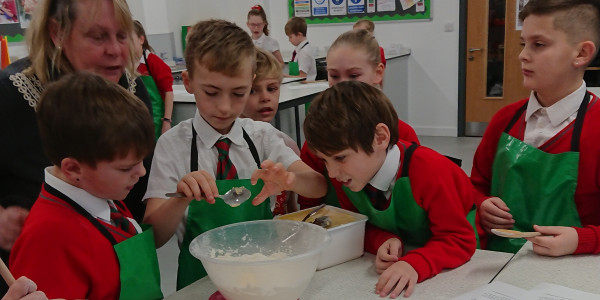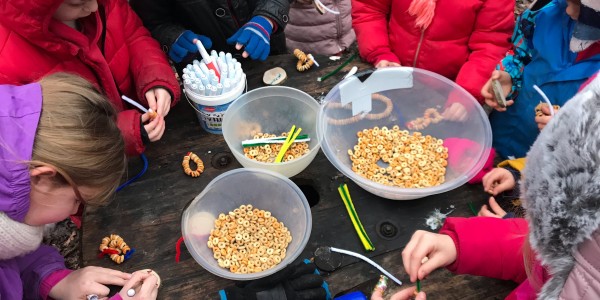 At Primary level pupils will learn distinct subjects and be encouraged to make connections in their learning through a carefully planned thematic approach, encouraging independent learning, research and decision making based on cumulative knowledge and first hand experiences.
Subject specialists from the Secondary phase will teach Primary age children, whilst Secondary age children will benefit from the expertise of Primary practitioners.
Our creative curriculum is designed to promote life skills and will be part of all that we do in our teaching; as an example, each Infant child will attend Forest School for one half day per week.
In our Primary phase we offer a broad and balanced curriculum, with a strong emphasis on mastery of fundamental skills in the core subjects of Literacy and Numeracy. Our outstanding teachers deliver a curriculum rich in experiences and use a thematic approach to enable pupils to make links in their learning and to have the opportunity to demonstrate achievement in the core subjects.
Our pupils are encouraged to use originality and imagination and are given time for thinking and critical reflection. Throughout our curriculum and all through the school day the pupils are nurtured and given the opportunity to make the right choices, enabling them to become valuable members of our community, who are confident and articulate, kind and considerate of others. They are encouraged to 'try again' after a failure and to see any failures as a positive learning opportunity to improve.
Our learning environment is bright, lively, interesting, informative and interactive as well as celebratory.
Underpinning every aspect of school life and our curriculum is creativity. Creativity equips our pupils with the skills, ability, confidence and attitudes which enable them to:
work imaginatively, to transfer and apply new knowledge in different contexts
and give them the confidence to question and collaborate.
Creativity is not an isolated activity such as music, drama or art, it is an integral and motivational part of the teaching and learning process.
Our curriculum is creative in its design and is achieved through school-wide planning practices to ensure consistent innovation across all year groups. The staff use recognised schemes of work to promote consistency and progression in teaching and learning.
Our inspirational teachers plan for exciting, challenging and interesting learning that is intended to promote and extend creativity in our pupils and staff. Subjects, topics, themes, discrete and integrated programmes and courses are all planned to be challenging, memorable and fun for all.
Examples can be found in our long term plans available on our website and are planned from a rolling programme of topics focussing on the Humanities. These provide the opportunity for nurture, challenge and inspirational teaching, which makes up the programme for the whole year and the exciting learning day by day for our pupils.
To achieve our curriculum aims, teachers' plans illustrate innovative approaches to teaching and learning which include the following:
Whole day projects
Week long projects
Community based projects
Outdoor learning in a range of external environments (forests, the coast, the high street…)
The full range of approaches to pupil grouping from self-directed study through to whole school projects
Our pupils are challenged throughout the day to achieve their personal best in all areas and throughout our classrooms you will see pupils who are excited and interested learners and who are making exceptional progress.
As a through school, we are in an enviable position of having specialist teachers who work with our Primary pupils. 
Forest School
The philosophy of Forest Schools is to encourage, challenge and inspire pupils of any age through positive outdoor experiences over an extended period of time. 
Sport
At Chichester Free School we recognise that education should develop the mind and body. Physical Education therefore plays a central role in this aspiration.
Music
In Aristotle's words 'Music has a power of forming the character and should therefore be introduced into the education of the young.'
Reading schemes
Our reading schemes for EYFS and KS1 are the Oxford Reading Tree and Project X series.
Phonics
Our outstanding teachers and support staff will teach effective, daily, systematic, synthetic phonics lessons. 
Equipment
Every pupil in year 3 and above is expected to provide the following basic items of equipment for every lesson:
Black or blue pen (and a spare!)
Coloured pencils
Pencil
Pencil eraser
Every pupil must have a reading book in their bag every day.  Tippex/liquid paper is not allowed in school and must not be used in any school work.  Text books and specialised equipment will be issued on loan and students will be required to pay for any loss or damage to school property.
Link to accelerate learning can be found here.