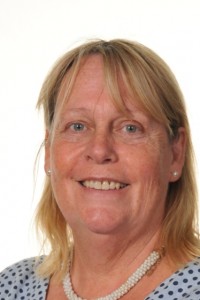 Kate Wade
Staff Governor
---
Kate grew up and went to school in Kent and moved to this part of the world after she married her husband who was serving in the Royal Navy at Portsmouth.  Since completing her PGCE she has been fortunate to work in a variety of different schools in varying locations.  She has taught in both the independent and state sector, in this country and abroad gaining new knowledge along the way. It is this which she hopes to bring to the Governing Body. She has been a Staff Governor before at Emsworth Primary School and worked alongside the Governors as Head of Junior Lavant. 
She lives in Sidlesham with her husband, two dogs and numerous chickens and loves the days when her grandchildren come to visit. She and her husband are regularly seen sailing in Chichester harbour or walking their dogs in the beautiful surroundings in which they live. She loves painting but has not quite reached the standard of showing anyone her work just yet! Practice, one day, may make it perfect.
Whilst fully understanding the importance of doing your best in tests and exams, she firmly believes in an all round education and it is the extra curricular subjects, trips and residential that she has enjoyed embracing at CFS.